Jim Davies
Aged 16, getting my glasses rattled off my nose with a rigid steel mountain bike I somehow fell in love with cycling. At 19 I undertook my first MTB adventure with a charity ride in the Atlas Mountains in Morocco. The interaction with the real Morocco opened me to a love of adventure travel.
Working in bike shops around this time helped with mechanical skills and I then joined up with Saddle Skedaddle, MTB and a cycling tour operator and started guiding all round the world for ten amazing, joy filled years.
After meeting my wife, we moved to New Zealand for two years where I worked as a bike mechanic at Outside Sports in Queenstown and hung out with some amazing bikers and improved my downhill riding.
We then moved back to the UK where I became an Operations Manager at Mountain Kingdoms, a trekking company specialising in holidays in the Himalaya. I set up the cycling department researching and operating cycling holidays in Bhutan, Burma and beyond.
Two years ago, I joined CAMS and my passion for all things cycling continues.
I still enjoy rattling my glasses off my nose, just now it's on a lovely carbon rigid mtb.
My favourite place to ride
One of my favourite places to ride a bike has to be Cuba, it is such an amazing country and cycling is easily the best way to experience it. I must have led trips to Cuba around 13 times and each time the experience was different and fascinating.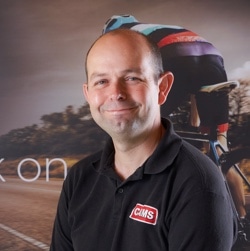 Jim Davies
Business Development Manager
South West
07875123514
jim.davies@c-ams.co.uk